Service You Can Trust
Quality You Can See
Service You Can Trust
Quality You Can See
Quality You Can See
Service You Can Trust
Our Working Process
Focus your time and energy on leading your team, not dealing with complaints about a dirty facility.
Meet Our Team
Our Team Is equipped with uniforms and smile. You will see the same smiling faces every day. A Team Dedicated to your building.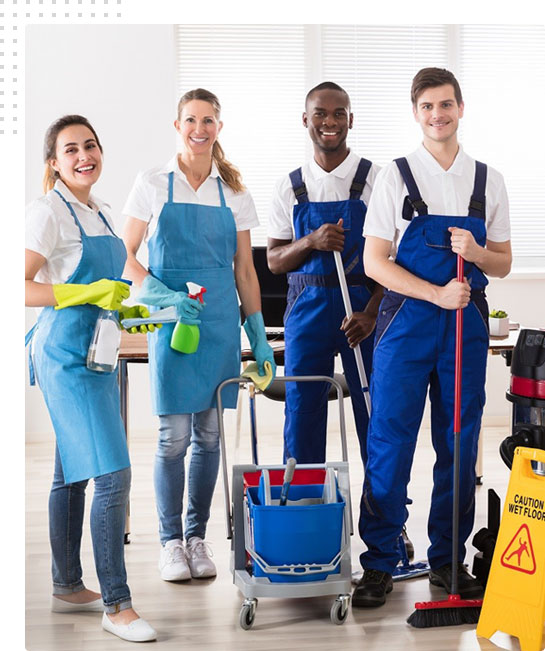 You Can Contact Us

Get a Quote
Shane and Verna are absolutely wonderful! They cater to any special requests we might have as a business! Our office is ready to go each day, clean and prepped for our customers! The Woodlands Janitorial
Lucy Ybarra
The Woodlands Janitorial Group is doing a great job for our company. We have noticed a huge difference compared to our last cleaning service. Their dedicated team is very professional – We are very happy
Janet Downer
These guys are amazing!!! They took care of my business! I can't wait to have them in again!
Legacy Barbell
Our large commercial property is difficult to keep clean. We have gone through several cleanings and never quite found one that stuck. Until now. I am amazed and wish I had found this company years
Ron Cook
Very happy with their services. They are attentive to detail and very responsive to any requests or concerns. Would highly recommend!
Thy Pham Nguyen
Shane and his crew are amazing! They came in and within five minutes I knew they would be the company we would use moving forward. As Shane began to reference things about eliminating cross contamination
Matt Mitchell